Obituary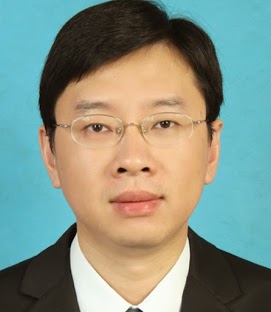 Dr. Yu (Larry) Chen died unexpectedly at the age of 40 on February 16, 2019, while on a research visit at the Kennesaw State University in Georgia, USA. Born in Nanjing, China, he studied economics at the Universities of Nanjing and Fudan in the early 2000s. After holding a research position at the Shanghai Pudong High-tech Industrial Economic Institute, Shanghai, China from 2004 to 2006, he took up a research career by first doing a master degree in mathematics in 2012 and a PhD degree in economics under the supervision of Prof. Frank Page in 2013 both at the University of Indiana, Bloomington. He was then assistant professor at the Department of Economics, Business School, Nanjing University, China from 2014 to 2016 and joined the economics department at the University of Graz as assistant professor in January 2017.
Yu's research interests were in the fields of Contract and Mechanism Design, Industrial Organization, Applied Game Theory, Social and Economic Networks, R&D and Innovation, Public Economics, Development Economics (Chinese Economy), and Applied Micro-econometrics.
Yu just really arrived in academia with two peer-reviewed publications in 2018 in the Journal of Dynamics and Games and the Economic Theory Bulletin and three papers with invitation to resubmit at highly prestigious Journals, the Rand Journal of Economics, Economic Theory, and the Journal of Economic Development. He was full of ideas and projects that he was sharing and working on with researchers in the whole world as well as with colleagues here at the University of Graz. Given his sudden departure from this world, many of these projects will now probably remain unfinished. Yu was very driven and productive in his pursuit of economic research. When he was not working on his research Yu was a keen basketball player, a great dinner companion (who would try every strange Austrian dish), and a great ambassador for Chinese culture.
Yu was an incredibly kind person and nice colleague and we will all miss him hugely.
Website of Yu (Larry) Chen